"I found old Sogport, by its noise and its stench..."
This article is a conjecture. No official name is known for it.

"I couldn't believe my eyes..."
This article or section is a stub. You can help Tearaway Wiki by expanding it.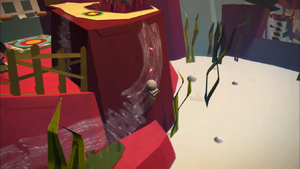 Glue Paths are sticky paths found on walls, which Iota/Atoi can walk on to get to certain areas that they cant get to normaly .