About
[
]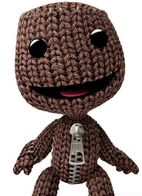 Media Molecule are a British video game developing company based in Guildford, Surrey and are known for the creation of the LittleBigPlanet franchise and the Teraway series. The studio started after four members, Mark Healy, Alex Evans, David Smith and Kareem Ettouney left Lionhead Studios to start thier own video game company 
They created LittleBigPlanet, LittleBigPlanet 2, LittleBigPlanet PSP, Sackboy's Prehistoric Moves and Tearaway, they have also contributed to LittleBigPlanet PS Vita, LittleBigPlanet Karting and the upcoming LittleBigPlanet 3 for Ps4. Media Molecule also anounced that there would be a free-to-play title called LittleBigPlanet Hub that use levels from the first two LittleBigPlanet games but nothing more as  been said since and is unknown if the game is still being developed.
They  have also created less known games like the independent game made by the founder, Rag Doll Kung Fu and the Littlebig planet Prototype, Craftworld where you play as Yellow head . They are currently working on an unknown game for Ps4 and the new Tearway game Tearway Unfolded for Ps4. There was rumor and talk of Media Molecule making a new Team Buddies game, Team Buddies 2 after a photo of the Team Buddies 2 logo with Media Molecule's logo beneath it alongside the sony and Ps4 logo. It is unkown whether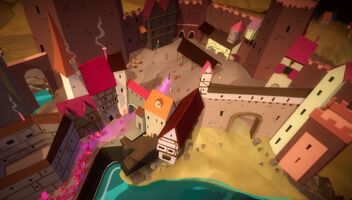 the photo was fake or not.
Ambient Studios
[
]
Ambient Studios are a British based video game developer in Guildford that are made up of ex Media Molecule staff. They started a kickstarter for a strategy game Death Inc where you play as the grimm reaper and spread plague around medieval England but sadly the game did not reach the goal of money that they expected and Ambient Studios had to shut down. The art style for Death Inc looked very similar to concept art for the first LittleBigPlanet. Just before shutting down they did manage to release a moblile game on tablets named Monster Meltdown. Death Inc is still avalible on greenlight on steam but can not be bought anymore those that had paid before could of played the early alpha of Death Inc.
Games
[
]
Whilst working at Lionhead Studios:
The Room (Lionhead "experiment" that was rejected)
Rag Doll Kung Fu
Before becoming Media Molecule:
Craftworld (early LittleBigPlanet prototype 2006)
Media Molecule:
numerous LittleBigPlanet prototypes (2006-2007)
LittleBigPlanet (2008)
LittleBigPlanet PSP (2009)
LittleBigPlanet 2 (2010)
LBP: Sackboy's Prehistoric Moves (2010)
Tearaway (2013)
Tearaway Unfolded (2015)
LittleBigPlanet HUB (no release date)
Games that Media Molecule have contributed to:
LittleBigPlanet Karting (2011)
LittleBigPlanet Vita (2012)
LittleBigPlanet 3 (2014)
Run Sackboy! Run! (2014)