"I couldn't believe my eyes..."
This article or section is a stub. You can help Tearaway Wiki by expanding it.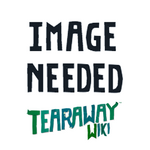 The Wassailing Party is an event that the Papercraft Squirrel was attending. For some reason, the squirrel needed a crown for the party, possibly meaning it was a costume party or he just wanted to look good.